Washington High School
Alumni Scholarship Foundation
In Memory
Carol J. Abraham - Class Of 1959 VIEW PROFILE
CAROL JEAN ABRAHAM
December 31, 1940 - March 17, 2018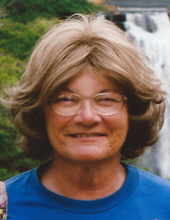 Passed away peacefully March 17, 2018 at age 77. Preceded in death by her parents Milton and Margaret (nee Muth). Survived by her cousin Dr. Donald (Marilee) Muth and their children Christy (John) Lui and Greg (Janet) Muth. Carol had two beloved dogs, Charley and the late Pepper. She was a member of Brookfield Civic Choir and Spindle and Dye Pot Guild. Carol retired from MPS having taught high school English at Marshall High School.

Visitation at WISCONSIN MEMORIAL PARK Family Center West Chapel, 12875 W. Capitol Dr., Brookfield on Saturday, March 24 from 10:00 AM, until the time of Funeral Service at 11:00 AM.
http://www.harderfuneralhome.com/obituaries/Carol-Jean-Abraham?obId=3023789#/obituaryInfo
Click here to see Carol J.'s last Profile entry.