Washington High School
Alumni Scholarship Foundation
New Class Reunion Information (updated 10/30/2023)
Class of 1979 <-- (New 10/30/2023)
Info on Reunion Planning: 1954
---
Jerome Silberman '51
(aka Gene Wilder)
On October 18, 2023, at 7pm at Marcus North Shore Cinema, there will be a showing of the Gene Wilder film. Linda Durrenberg '69 helped out with historial information about Mr. Wilder (Jerome Silberman). Here is the link for further information:
https://local.aarp.org/event/milwaukee-jewish-film-festival-remembering-gene-wilder-2023-10-18-mequon-wi.html
If you wish to pre-order tickets you can go to this site:
https://mkejewishfilm.eventive.org/schedule/64e8ee1b3b17790058115590
The address of North Shore Cinema is 11700 North Port Washington Road, Mequon, WI. 53092
---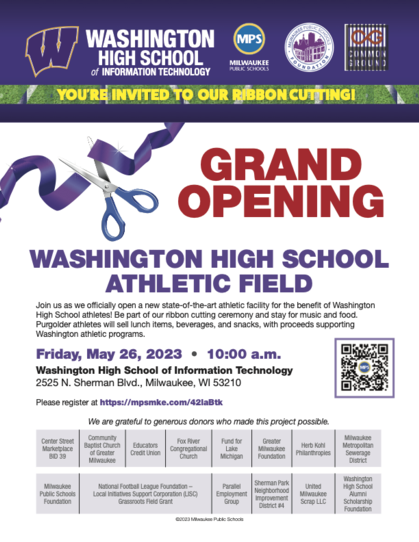 For PDF copy of this flyer click Here
Please register at https://mpsmke.com/42laBtk
---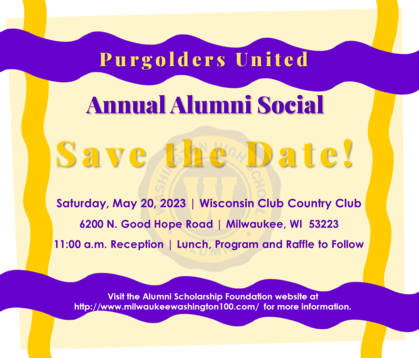 ---
WHS Breaks Ground on a New $2.5M Athletic Field
September 9, 2022
Mayor Johnson addressing the participants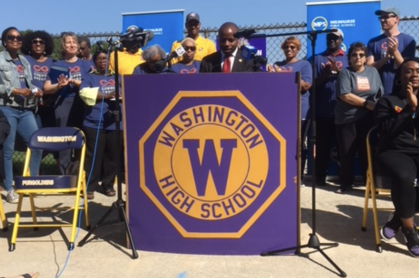 WHS Alumni Scholarship Foundation
President Donna Rehbeck '67
and Historian Linda Durrenberg '69 participating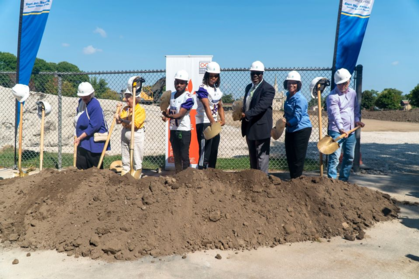 Fox6 News: Washington High School Sherman Park $2.5M Athletic Investment
MPS Website: Washington High School Breaks Ground on New Athletic Spaces
---
Groundbreaking for the WHS Field Renovation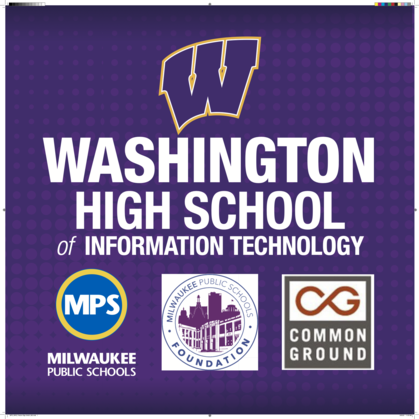 The Field Groundbreaking Ceremony of Washington High School of IT's renovation of the school's playfield (see a rendering of how the field will look) will take place on September 8, 2022 at 10:30 a.m. on the practice field grounds on Sherman Blvd and Clarke Street. All are welcome to come for an hour long ceremony including dignitaries such as Mayor Cavalier Johnson, MPS Superintendent Dr. Posley, School Board President Bob Peterson, Mabel Lamb, Executive Director of the Sherman Park Community Association, and student speakers among others. There will be two groundbreaking digs.
Please send your RSVP to <tinyurl.com/WHS-RSVP>

Parking for the event will be on the
east side of Sherman Blvd., on Clarke Street and
Grant Blvd. (one block east of Sherman Blvd).
---
---
New Class Reunion Information (updated 12/23/2022)
Classes of 1962 (New 12/23/2022)
Class of 1972 (New 6/5/2022)
Info on Reunion Planning: 1954
---
Glen D. Barbaras, PhD '37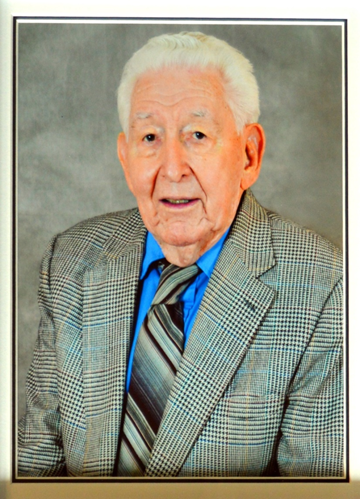 Dr. Glen Barbaras was inducted into the WHS Hall of Fame at the 2014 induction. After he received his BS in Chemistry from Marquette University where he graduated Magna cum Laude then taking a teaching and research position at the University of Chicago, he was asked to join the Manhattan Project which created the first two atomic bombs that helped end WWII with Japan.
His obituary is at Glen D. Barbaras, PhD
---
Ron Glaser '59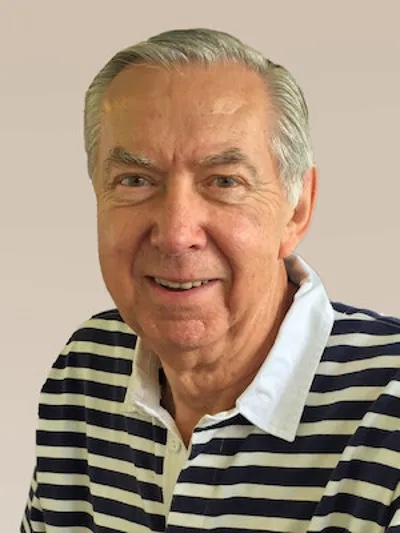 Ron Glaser, proud WHS grad in 1959, died peacefully on June 26, 2022. He was an exceptional basketball player at WHS having received many accolades including being named to the AP and UPI All-State Teams. He continued his basketball career at Marquette University setting many school records. Among his activities Ron became a highly-respected mentor to new generations of high school basketball players at Washington High School, which brought him so much joy. Washington hosts an annual "Ron Glaser Invitational" tournament. Please read more about this generous, kind and compassionate man. Visitation, Friday, July 8, 2022, 3pm-7pm and Saturday morning, July 9. Details in his obituary. RIP, Ron.
---
Purgolders United
Annual Alumni 2022 Social
is over...a great time was had by over 30 classmates and WHS supporters!
The pre-event slides are here
The event slides are here.
Also if you attended, please fill out our survey
---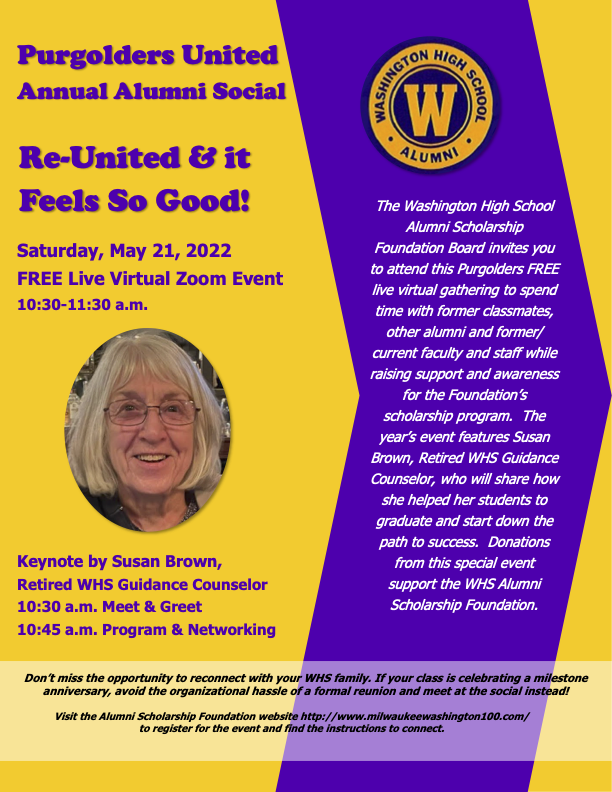 --> Click HERE to Register <--
---
Dessie Levy, Ph.D
Wisconsin's First Black Dean of Nursing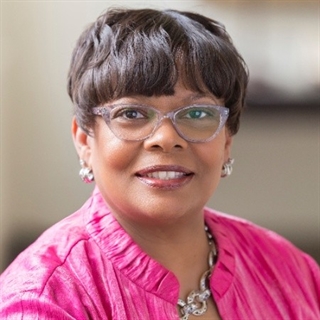 Stepping out of Washington High School on her graduation day in 1979, Dessie Grays Levy had no idea she would make history in Wisconsin. "I did not set out to be Dr. Levy. I wanted to be a nurse," she said. Levy became a registered nurse, went on to earn her Ph.D., and in 2005, was hired as the first Black dean of nursing in Wisconsin at Milwaukee Area Technical College (MATC). She is currently an assistant professor for the Clinical Translational Science Institute at the Medical College of Wisconsin.
Read the rest of the article here:
https://mps.milwaukee.k12.wi.us/News/Dessie-Levy-Ph.D-Is-Wisconsins-First-Black-Dean-of-Nursing.htm
---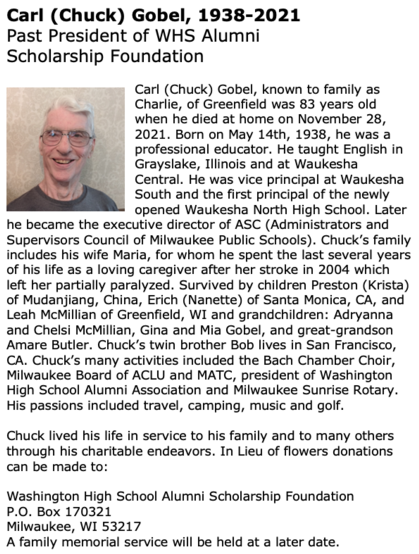 ---
Purgolder's United: Annual Alumni Social
Theme: 1911 to 2021...and Beyond
Saturday, May 15, 2021
FREE Live Virtual Zoom Event 10:30am-11:30am
The Washington High School Alumni Scholarship Foundation Board invites you to attend this Purgolders FREE live virtual gathering to spend time with former classmates, other alumni and former/current faculty and staff while raising support and awareness for the Foundation's scholarship program.
To find out more information about this virtual event and to donate to the Foundation please click here or click on the left side button titled "Purgolders United: Social 2021" (third button from the top).
Online registration deadline:
Thursday, May 13, 2021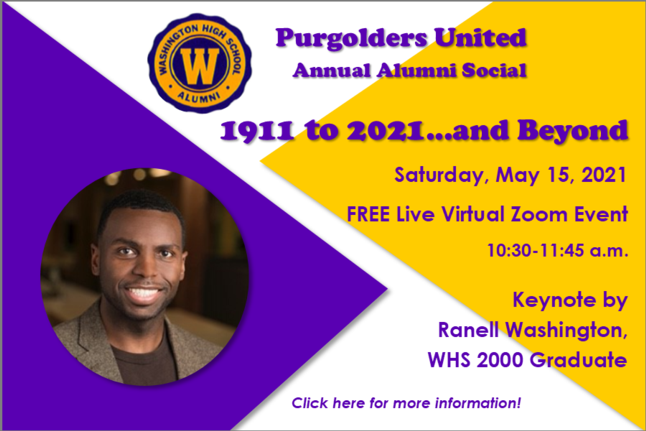 ---
'Mikva! Democracy is a Verb'
Will air on Milwaukee WMVS Channel 10 on Monday, November 2, 2020 at 10:00 PM
| | |
| --- | --- |
| | As you may know Abner Mikva is a WHS '43 grad, on our Hall of Fame and recipient of the 2014 Presidential Medal of Freedom. A new PBS documentary about him has been created by exeutive producer Sanford Horwitt (WHS '61). |
In the lore of Chicago politics Abner Mikva was famously the 'nobody that nobody sent.' But, ironically, Mikva, a Milwaukee native and Washington High School alumnus, became a passionate advocate for democracy and ethical bi-partisan government, racial justice and gun control who inspired thousands, particularly young people, to effect change. 'Mikva! Democracy is a Verb' chronicles both his rise from an impoverished childhood to an epic career as a legislator in Springfield and Washington, Federal Judge and White House Counsel and how his work is being carried on today by his legacy organization, the Mikva Challenge.
---
A Valedictorian's Thank You Note
Tanya Symone McNeal is the Valedictorian of the WHS Class of 2020. She also received one of our larger scholarship awards. The text of her thank you card follows. We are very proud of you Tanya!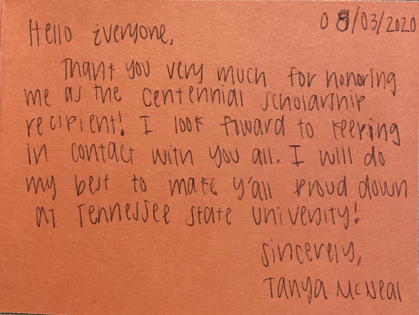 ---
New video about the history of WHS
Recently in early June 2020, Ellie Gettinger from the Jewish Museum of Milwaukee and the Milwaukee Jewish Organization put together a 12 minute video highlighting Washington High School. She winds her way from the start of WHS in the barracks right up to its current iteration as a technology-focused school. There will likely be another video on art at WHS and possibly other videos. Congrats go to Linda Durrenberg '69 for providing nearly all of the material. Check the first video out either at the Facebook site or the youtube site.
---
Announcement
WHS Alumni Purgolders United Social on May 16, 2020 has been cancelled; click here for more information. You can still contribute to the scholarship fund by clicking on the Donate button in the right column of this page or on this link.
---
Ralph Davis, Class of 1978
Ralph was a very special alumnus and famous in his own right. Not only did he graduate from WHS in 1978 - among his other accomplishments, he was a track star - he also served on the WHS staff for many years until his untimely death as a paraprofessional. He was highly regarded as one who could effectively work with high school students, particularly troubled young men. RIP
---
Calling All

All MPS Alumni are asked to please sign up on the MPS Alumni Hub webpage so that we can continue to build our alumni database. We celebrate our alumni as part of the MPS "Forever Family" and want to connect, organize and support alumni. Please see the short promo video: https://tinyurl.com/alumnihubpromo and then take a few moments to "Plug into the Hub" at https://www.mpsalumnihub.com/Alumni-Hub/Connect.htm

Please direct your questions to Kellie Sigh, director at valdesd@milwaukee.k12.wi.us or 414 475-8633

The Department of Strategic Partnerships and Customer Service/Alumni Engagement, is developing an Alumni Mentoring Program that will address First Generation students and seniors who will be matriculating to various colleges and universities. Our goal is to create a database of MPS Alumni who would like to be mentors to our high school seniors. We are also raising awareness for our Student Achievement Scholarship that we offer to graduating MPS seniors.

Please help in supporting our cause by simply "Plugging into the Hub."
---
Abner Mikva '43 Purgolder
A fun evening for Purgolders! On Tuesday, December 4, 7 PM, at Boswell Books, 2559 N. Downer Ave.--Sanford Horwitt '61, author of Conversations with Abner Mikva: Final Reflections on Chicago Politics, Democracy's Future and a Life of Public Service. Mr. Mikva is not only a Washington HS Hall of Fame member but also received the Presidential Medal of Freedom in 2014.

Horwitt will be interviewed by Milwaukee Journal Sentinel reporter Mary Spicuzza.

...Mary is the daughter of Bob Spicuzza who was a teacher/counselor at WHS for many years from the 1960s into the 1990s.
Join in the Fun!!!
---
As a Proud Washington Purgolder Alum...
We Need Your Help to continue to offer scholarships and other academic support to current WHS Purgolders.
Please consider a donation to the WHS Alumni Scholarship Foundation. Any donation you provide will be very much appreciated.
Please send your fully tax-deductible donation to
WHS Alumni Scholarship Foundation
PO Box 170321
Milwaukee, WI 53217
Washington High School Inducts Seven New Members to the WHS Alumni Hall of Fame on Friday, September 28, 2018
Click here to see a selection of photos
---
(We're always looking for) Donations
Now that we're into 2018, we continue to seek donations as we prepare to have WHS students apply and interview for scholarships. If you choose to make a donation, please make your check payable to WHS Alumni Scholarship Foundation (WHSASF) and send it to us at PO Box 170321, Milwaukee, WI 53217. You can also donate online by using the Donate button on the upper right of this site.
---
Previous Events and Announcements:

Event Promo Video and Registration:
https://e.givesmart.com/events/7Qu/
Purgolders United presents our
Annual Scholarship Social
May 19, 2018
Our theme: "It's a Family Affair"
Our 2018 Purgolders United Annual Luncheon is just around the corner on May 19, 2018. The theme of the event is "It's a Family Affair". At Washington High School we have always considered our alumni, teachers and staff as part of our extended family. For many WHS Alumni, you also have the unique experience of having shared Washington memories with your mother, father, siblings, aunts/uncles, cousins and/or children who have also attended or are currently attending Washington.
We encourage you to share with us the names of your family members who have attended Washington either with you, before you and after your time at our alma mater. We will use this information to help us shape our 2018 luncheon.
Here's what we need: for each family member we need first name, last name in school and married last name (if different); how you are related; the class year for each; optionally please supply their email address.
Please send this information by April 15, 2018 to the following email address: purgolders.united@gmail.com
To see a larger pdf image of the Save The Date flyer above, please click the image above.
---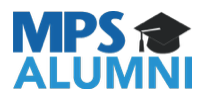 Another Way to Meet other WHS Alumni
3rd Annual MPS Alumni Reunion
Friday, May 11, 2018 | 5:00-8:30pm | Tripoli Shrine Center
FREE event with Parking
Giveaways for schools with most alumni present
Door prizes and raffles
Lip Sync Contest and Soul Train Scramble
RSVP by visiting www.mpsalumnihub.com/events
We need volunteers to help work at the WHS Alumni table about 30-45 minutes each. Please contact Linda Durrenberg at lindad@milwaukeewashington100.com
MPS Alumni Activities


Another Way to Meet other WHS Alumni
Upcoming Activities
Third Annual MPS Alumni Reunion, Friday, May 11, 2018, 5:00pm-8:30pm
Alumni Summer Basketball Tournament, Saturday, June, 2018 (information night March 8, 2018)
For further information please see the
MPS Alumni Advantage Newsletter for February, 2018
---
(We're always looking for) Donations
Now that we're into 2018, we continue to seek donations as we prepare to have WHS students apply and interview for schoarships. If you choose to make a donation, please make your check payable to WHS Alumni Scholarship Foundation (WHSASF) and send it to us at PO Box 170321, Milwaukee, WI 53217. You can also donate online by using the Donate button on the upper right of this site.
In addition, we have partnered with HRBlock nationwide for this promotion. Go in to any HRBlock to have your taxes completed and HRBlock will donate $20 to our foundation! Please see the flyer below for details.
Thank you and Happy Holidays!!!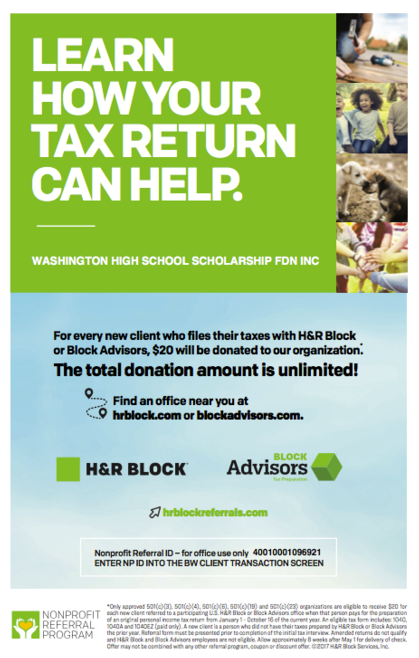 ---
Youth Works Milwaukee - update...
The next Youth Works Mentor opportunity will be Thursday, January 25, 2018. Volunteer male mentors are needed for this program serving young WHS African American males. WHS alumni are encouraged to consider this opportunity. Please see this page for more details. Prospective mentors should contact Justin Roby, the person noted on the page as soon as possible to become involved on this date or a future date..
MPS Alumni After School Networking Event
Wednesday, October 25, 2017
5pm - 7pm
Haggerty Museum of Art (Marquette University)
530 N. 13th St
Register Here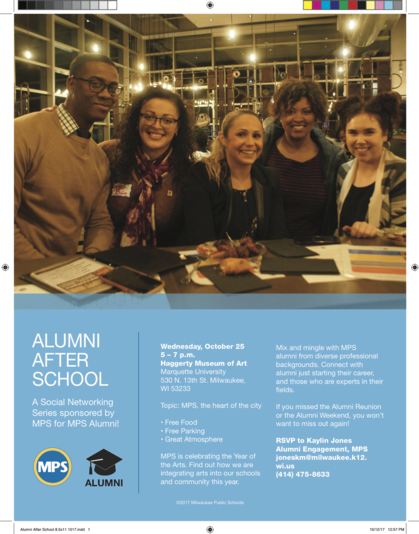 Remember to "Plug In" to the Alumni Hub at
MPS Alumni Hub
---
First Annual MPS Alumni Weekend
Article on the MPS website with more details on some activities on Friday August 25 and Saturday, August 26, 2017
---
Richard J Olson (class of January, 1954) Honored for his Artistic Talent and his Tribute to the Milirary
Vietnam Transformed: The Art of Richard J. Olsen as Symbolic Reality
Date: 5/19/2017 - 8/12/2017
NVAM is pleased to announce the opening of a new exhibition featuring the work of Vietnam veteran artist, Richard J. Olsen. This exhibition showcases prints and paintings made throughout Olsen's career. The exhibition will open on May 19th, 2017 with a reception from 6-9 PM.
Olsen served in Vietnam as a helicopter pilot early in the war, before the countryside was ravaged by bombing and defoliation. His approach to art reflects his optimistic personality in that instead of merely fixating on the horrors of war in his work, Olsen also considers the multi-faceted beauty of the country and uses imagery that invokes the mythology, history and cultural landscape of Vietnam in tandem with his own wartime experience.
Midway through his career, after struggling to find subject matter for his paintings, Olsen looked to an artist cliché: "If you don't know what to paint, paint your studio wall". After a period of experimentation, these vibrant, large canvases became a fully realized series of work in which Olsen brings the Vietnam War to a universally understood plane of existence through allegory–in this case defined as a metaphor whose vehicle may be a symbol representing real-world issues or occurrences that illustrate complex ideas. In both his "Wall" series and his other work, Olsen links the pictorial artifacts of his Vietnam wartime experience to larger concepts in order to convey an authentic idea of war.
These selected works will be on view from May 19th to August 12th 2017.
website: http://nvam.org/Module/Event/EventDetail/Vietnam_Transformed:_The_Art_of_Richard_J._Olsen_as_Symbolic_Reality?id=32&mc_cid=8001157e0a&mc_eid=389a1faa95
---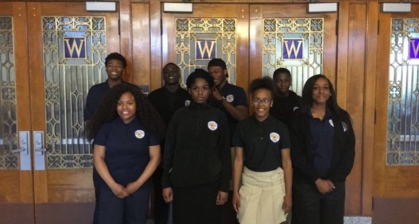 Preview of the new 2017-18 Washington Uniforms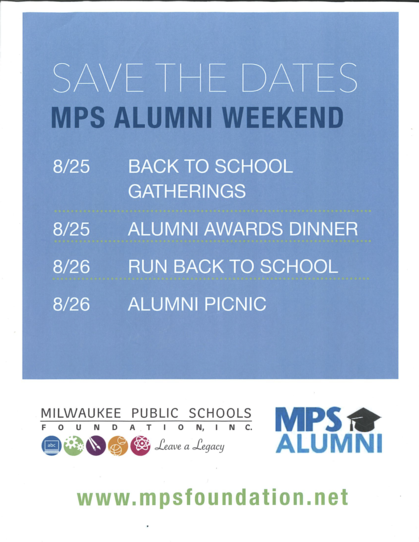 ---
Recent events:
---
---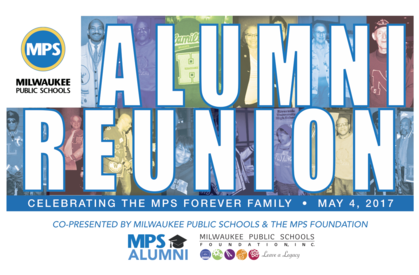 For Details on this all-MPS Alumni Reunion on May 4, 2017,
please click here
---
Take me out to the Ball Game...!
and that my friends is Mr. Dan McKinney, Biology teacher at WHS from the late 60s to the late 70s
---
WHS Alumni Receive Huge Honors
Abner Mikva, WHS alumnus ('43) & Hall of Fame inductee, awarded Presidential Medal of Freedom (2014)
Newton Minow, WHS alumnus ('44) and Hall of Fame Inductee, awarded Presidential Medal of Freedom (2016)
Allan "Bud" Selig, WHS alumnus ('52) and Hall of Fame Inductee, elected into Baseball's Hall of Fame (2016)

--> more info about their awards coming soon!
---
| | |
| --- | --- |
| | WHS and Doors Open Milwaukee 2016 |
WHS has been selected to participate in the Doors Open Milwaukee event on Sunday, September 18, 2016.
Stay tuned for more information here and via email.
---
Thank You Class of 1966!
For your recent (July, 2016) and very generous donation to our WHS Alumni Scholarship Foundation.
Link to Class of 1966 Facebook Page
---
---
WHS Alumni Scholarship Foundation, Inc Announces

Induction Ceremony
October 17, 2014
Many photos of the event are at this site: http://bit.ly/HOF-Event-Photos
You can scroll through the pictures or if you want to view a slideshow, click on the left of the three icons over on the right side under "184 photos".
An article appears on the WHS website: https://bit.ly/HOF-WHS-Website
An article appeared in the Journal-Sentinel on Saturday, October 18, 2014:
http://bit.ly/HOF-Journal-Sentinel
Michael Feldman inductee from '66 made a brief mention at the beginning of his national show on NPR/WPR on October 18, 2014 (just after the first minute of the audio)
http://bit.ly/HOF-Feldman-audiopage
then click on the Listen link beneath All the News...or click the following link to immediately begin hearing this segment
http://bit.ly/HOF-Feldman-audiosegment
Congratulations to All Inductees!!
2014 Class of Hall of Fame Inductees
Glen Barbaras '37
Michael Feldman '66
Christopher Paul Gardner '71
Alyce Gilbert '61
Marlin M. (Pat) Harder '40
Dr. John Klein '69
James (Jim) Kurtz '62
Mark Sain '77
David Seebach '69
Jeffrey M. Steren '69
Dr. Lynn M. Taussig '60
GO PURGOLDERS
---

Another Successful Alum...
Nikiya Harris '94
Nikiya was featured in the Point of View page in the March, 2014 issue of Milwaukee Magazine. She was interviewed by Barbara Miner. Nikiya was our featured speaker at last year's Annual Alumni Scholarship Social. Take a look and be proud of yet another successful alum from our excellent school!
<http://www.milwaukeemag.com/article/352014-NikiyaHarris>
---
Tom Laughlin, Class of 1949
Actor-writer-director Tom Laughlin, whose production and marketing of "Billy Jack" set a standard for breaking the rules on and off screen, has died. His obituary is at http://bit.ly/tom-laughlin
---
Mira Marquel Hamilton '91 inducted into the
University of Whitewater Athletic Hall of Fame
October 20, 2012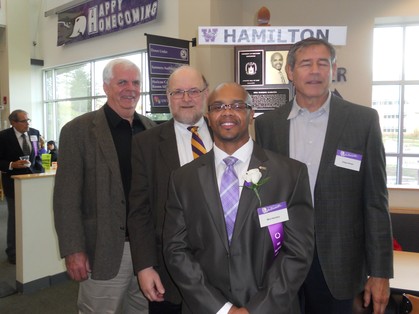 L to R:
Bob Nelson, former Principal at WHS
Joe Kmoch, one of Mira's computer teachers,
Mira Marquel Hamilton '91
Greg Lehman '68, Mira's track coach and teacher and also in the WHS Alumni Hall of Fame
Mira was one of many fine students at Washington HS and a member of the Computer Specialty Program. On matriculating to UW-Whitewater and joining the Track and Field Team, Mira qualified for every national chanpionship during his career, four indoor and four outdoor. He held UWW school records in the 55 meters indoors, and the 100 and 200 meters outdoors when he graduated. Mira won the 55 meters indoors and 100 outdoors at the WIAC Championship and qualified for both national meets again, racing to a third place in the 55 meters indoors at the NCAA Division III championship and winning the 100 meter dash at the '94 NCAA Division III outdoor meet. He earned All-America status three times during his career.
Since graduating from the University of Wisconsin-Whitewater in 1995 with a Bachelor's degree from the Management Computer Systems (MCS) program he has worked for several Information Technology concerns and most recently has taken a position as Service Monitoring Project Manager for the Washington DC Metropolitan Area Transit Authority. He has many accomplishments and even speaking engagements as a result of his work for WMATA.
During the time he worked in the Milwaukee area he served for several years on the WHS Advisory Board for the Computer Information Technology Academy as a valued member and resource. We congratulate Mira on his induction into the UWW Athletic Hall of Fame, thank him very much for his service back to Washington HS and wish him well in his future endeavors.
Another successful WHS Alumni! we are proud of!
BE PROUD, PURGOLDERS!
---
Have Memories you'd like to share?
Click on User Forums on the left, then on your decade
Write new memories or copy them from your profile.
---
The Future of Washington HS article click here
---
First time visitor? Click on "How To Use This Site", located on left.
---
Homepage hits: 392,653
ANNOUNCEMENTS
List of Announcements:
Attention - Attention
-- Another WHS Alumni site seeking money
-- Reunion sites selling WHS Apparel
Subscribing to Profiles
---
ATTENTION! ATTENTION!
Through one of our committee members, we are aware of a different site calling themselves the WHS Alumni Site. The URL includes the name < Alumniclass.com >. This site is currently seeking funds for memberships. AlumniClass has earned a grade of F by the Better Business Bureau for not dealing with numerous consumer complaints. PLEASE DO NOT SEND THEM ANY FUNDS. None of this money comes to our official WHS Alumni Scholarship Foundation, Inc. We do not charge alumni any membership fees.
Classmates.com is another site you should avoid - they have been sued for illicit business practices, particularly for autorenewal of membership fees.
If you Google either of these sites along with the term "business practices" you will get further information.
Please avoid these sites! Thank you
Reunion Sites Selling WHS Apparel
There is at least one commercial reunion site which has for sale various items of WHS apparel and other kinds of WHS gifts. We are not associated in any way with any of these sites. No portion of the purchase price of any item on these sites is returned to the Washington HS Alumni Scholarship Foundation. We will be announcing shortly a WHS Alumni Store where we will sell caps, t-shirts, sweatshirts and other memorabilia.
Subscribing to Profiles
When you first register or later if you click on Notify Me in the Member Function area on the left, you can scroll down to Profile Subscription you can choose to follow one or more of your classmates. When you select each individual classmate, you are subscribed to that person's profile and will receive a message when they update their profile and/or when they have an upcoming birthday. (you can choose in the next section "Notify me by email when..."
There's a large button right below the selection boxes labeled "Subscribe to all Profiles". Don't click this button unless you want to be deluged by emails indicating someone (anyone) on the site has changed their profile and/or has an upcoming birthday.
If you are getting many emails about profile updates, click on Profile Subscriptions, then scroll down to the button marked "Unsubscribe from all Profiles" and click on it. That should stop those emails.
If you're still having problems, send a message via Contact Us.
Thanks