Washington High School
Alumni Scholarship Foundation
In Memory
Anthony Lavon Carson - Class Of 1982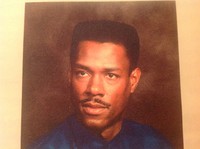 Deceased Classmate: 1982 Anthony Lavon Carson
Date Of Birth: October-8-1964
Date Deceased: March-16-1997
Age at Death: 32
Cause of Death:
Classmate City: Milwaukee
Classmate State: WI
Classmate Country: USA
Was a Veteran: No
Survived By: At the time, His parents and Sisters and brothers

Anthony was the Class of 1982 President. He attended Jackson State University. He had an admiration for children. His main focus was education and instilling a positive direction and guidance. He had a great passion for modeling, traveling, photography, reading and learning. He love people and dedicated his life to servicing others, reflecting his very own personal experiences.